11 min read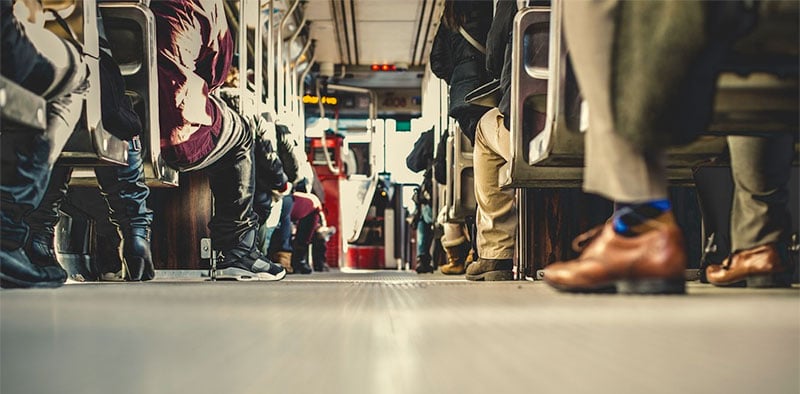 "Daddy," Wendy said, looking up at the sky, the cloudless blue stretching opaquely in all directions. "Can people fly?"

I smiled at her. "They say that some people can," I said.

"Can I fly?"

I shook my head, smiling. "No, honey," I said, gently. "Mommy and daddy can't fly either."

"Why not?"

"Well, for one thing, being on the ground's just fine," I said, patting the grass in the park. "It's nice down here."

And for another, I thought, I can't afford that upgrade.

I can't be completely certain on which day I died, but I'm pretty sure it was the Wednesday before Thanksgiving: the first real cold day in months, when the wind picked up and remembered it was fall, and the auburn of the leaves finally overwhelmed the green. Wendy was with her grandparents, and I just thought, well, why the hell not?

I was the last on my block to die. None of us knew it yet, of course. If anything, we were excited for it and what it meant: the Mayor had been the first to go all the way, and he came back from the store telling us about all the new colors he was seeing. A more vivid spectrum, he said; he could see the life-force in everything around him, from the squirrels in the trees to the trees themselves. He said it was magical. He used that word: magical.

Pretty soon, everyone was doing it. The police all did it as a group, before the police disbanded, and then the local businesspeople in town started to die one by one, and then the rich part of town, and then our neighbors. Finally, when it seemed like everyone else had gone and done it and I was overwhelmed with fear that I was missing out on something vital, I went and did it, too.

Wendy was the last living girl I knew.

When Samantha died, she was gone, and it felt like there was a hole in my heart that was torn fresh each morning and could never heal. I clawed at the walls wishing time would peel back with the wallpaper, and found ways to smile for our daughter even as I wanted to rip myself apart. When she slept, mercifully in her own room because she was a big girl now, I retired to our bed and wept. Were it not for the life that was entrusted to me, my precious girl, I would have simply found my way to the bridge and stepped into nothingness.

Death isn't what it used to be. When I died, I saw new colors in the trees, my metabolism was automatically managed for me by an intelligent software agent, and I gained the ability to manage my emotions from an elegant control panel on my wrist. My memories were organized. For the first time in my existence, I felt fully in control. It was magical.

When I first stepped out of the store, having paid the staff to configure me, I was struck by the silence in my head. The pain of Samantha's legacy death was gone, along with the background ebb and flow of dread that had been my soundtrack. Samantha's face was not staring at me from my mind's eye, as it had done every day for the past four years. I had no desire to whisper her name and call out to her. I had no desire at all.

Instead, I saw information. My mind had become a dashboard, and everything in the world was a point of data. I felt free, and suddenly the world seemed full of possibilities. They had worked hard on designing that first emotion: it was spectacular. The app told me I was empowered.

Wendy and I held hands as we walked through the park. The glow of the energy in the trees rivaled the sunshine. She sang to herself, softly, and my controller app told me it was an old Sandie Shaw tune. It suggested I sing a few bars along with her to build empathy, and I complied.

"Wow, that's a real old song," I said. "Where did you learn that?"

"It's from a commercial," Wendy said, matter-of-factly.

The controller told me which one and played a few seconds for me, and I smiled.

"Do you want to go get a burger?" I asked, sensing that she was hungry.

"How did you know it was from that commercial?" Wendy said, smiling. She nodded.

The burger joint was on the edge of the park; we crossed a tall bridge to get there, and paused briefly to play pooh sticks. We stood at the top of the bridge and each dropped a stick into the water. The winner would be the stick that the current passed through first; like always, I engineered my throw so that it would be Wendy's, and like always, she was delighted. One day she would tire of this game and I would have to find new ways to entertain her. Luckily, I had access to a vast database of games.

It was a traditional sort of place, not unlike the kind my dad had taken me to when I was Wendy's age. Everything was primary-colored, and the tables were wipe-clean. Booths lined with glittered cushioning sat against the walls, while the floor was dotted with circular tables. Once, almost every table would have been occupied with families like ours. These days, almost nobody needed food, so the loop of soft, upbeat music played to an empty room. I already knew what Wendy wanted, and my app communicated this to the kitchen wordlessly; we simply took a booth, and a drone waiter flew out the food once it was ready.

"How's your hamburger?" I asked, knowing the answer was written on her smiling face. The hamburger meat was made with insect meal, but that was all that Wendy had ever known, and anyway, they found plenty of ways to make it just as juicy and delicious as the beef I had enjoyed as a child. I felt her emotions as if they were my emotions and knew that it was good.

"Don't you want to eat anything?" she asked between mouthfuls.

"I'll eat later," I said.

I sighed happily, although my oxygen is processed for me and I no longer use my lungs. "What next, pumpkin?"

"I haven't finished my fries yet," Wendy pointed out, and although I knew she didn't really need them nutritionally, I saw that they would have an emotional benefit. "Once I've finished my french fries, let's go home," she said.

"Sounds like a plan," I said, smiling. The app suggested I look out the window, and I took in the amber light of the dimming sun.

The app strongly suggested I step outside. "I'll be right back, okay, honey?"

"Okay, daddy."

I slid myself out from the booth seat and walked through the swing doors to the street outside. The controller app gave me directions and I turned to follow them exactly, suddenly aware that my energy levels were running low. My pace increasing, I walked around to the rear of the restaurant and scanned the backlot.

There was an old Ford Fusion parked against the dumpsters, and I could see a man rummaging around inside them, his torso fully submerged in trash.

"Excuse me," I said, understanding why I was here.

With the advent of the controller apps, there was no need for a police force: everyone became the eyes and arms of the law. When it was introduced halfway through a lavish keynote presentation, crowdsourced enforcement was hailed by the press as the future of policing. They took great pains to point out that it was not the same as vigilante justice: the apps were highly-regulated, and everything app users saw and heard was recorded for later algorithmic judicial compliance. Anyway, using the app to begin with enforced compliance with social norms; virtually everyone had it installed, so it was rare that policing was even required. Staying on the straight and narrow felt good. The app made sure of it.

The man kept rummaging.

"Excuse me," I said again.

The man pulled himself out of the dumpster and turned to look at me. He was wearing a flannel shirt, and had an unsanitary beard. He'd managed to pull out some discarded food: leaves of lettuce, a few packages of insect meal.

"That food is the property of this restaurant," I said. "You really can't take it."

"They're just throwing it out, dude," the man said.

"It's theft," I said. "If you're hungry, there are ways to get credit so you can buy your own food."

"It's wasteful," the man said.

"It's their property," I said.

He sighed. "Fucking users," he said, under his breath.

"Pardon me?"

"Fucking users," he said again, loudly and deliberately.

He turned to run, but naturally, my reaction time was faster. I caught up to him before he managed to get up to speed without needing to increase my heart rate, and forced his arm behind his back.

He yelled in pain. "I've got kids, man."

"You need to respect the rules of your community," I said. "Your children don't outweigh the rights of this restaurant to their property."

My body sent me a notification. I was critically low on energy; I needed to recharge quickly, or I would shut down.

"Put the property down," I said. "Now."

"Fuck you," the man said, spitting. "I need to feed my family."

Another notification. I would be down soon. "You should put down the food," I said, holding the arm lock. Behind the scenes, the app sent a request to the cloud controller.

Request approved. Unthinkingly, I let go of the man's arm, and put both hands around his head. For a moment, he screamed out in fear, but the app downloaded quickly, and he fell limp. For thirty seconds, we stood in the backlot together, me cradling his head, distant birdsong the only sound. Silently, a spot of light on my wrist pulsed to the rhythm of my long-discarded heartbeat.

Fully charged; needs met. With a single movement, I picked up the carcass and threw it in the dumpster.

Wendy had finished her burger and fries, and was patiently watching for me through the window. She waved at me through the glass as I approached, and flashed me a toothy grin as I sat back down opposite her. "That was delicious," she said, smiling. "Are we ready to go home?"

I smiled at my daughter, the only living child in town. "Absolutely."

We lived in a small, suburban house with a driveway in front and a small yard in the back, similar to around 60% of our town's population. It was a little too big for just two of us, but moving would have been one stressful experience too many for Wendy, so we stayed. The remnants of Samantha's presence no longer bothered me, and Wendy had been too young. For her, they were a curiosity.

Much of the bandwidth for the National Internet had been dedicated to controller apps; almost nobody strolled the web or talked to each other over immersive video, because they didn't need to. We were all a mesh now, united by our controllers and tethered to the cloud. But I had Wendy, so I continued to purchase Internet service so she could tap into the movies. We would often sit on the couch together until she fell asleep, a blanket covering us both, like we had always done. I could sense that it was comforting to her, and it was a pattern that I found pleasant, too. I don't know if what I felt was real closeness, or a well-designed authentic emotional experience. They are materially the same, so I don't believe it matters.

There we lie, father and daughter, as the movie runs to its credits. She dreams of adventures and new experiences, and I watch the electrons dance inside her brain. And then I carry her up to her bed, ready for another day, my hands cradling her head just a little. She is beneficial.