‌I'm posting Fairness Fridays: a new community social justice organization each week. I donate to each featured organization. If you feel so inclined, please join me.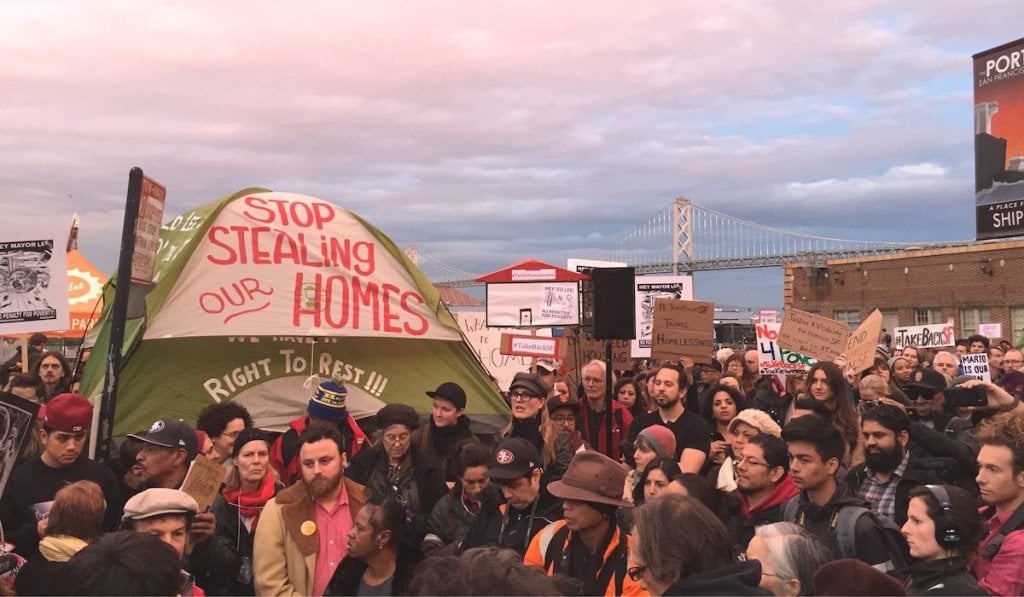 This week I'm donating to the Coalition on Homelessness. Based in San Francisco, the Coalition on Homelessness "organizes homeless people and front line service providers to create permanent solutions to homelessness, while working to protect the human rights of those forced to remain on the streets." This is particularly important in a world where some of the most wealthy inhabitants of the city are actively calling for homeless people to be forcibly relocated, and for homeless shelters to not be built in their neighborhoods.
It describes how it works as follows:
The Coalition's organizing work is accomplished through two focused workgroups: Housing Justice and Human Rights. Our workgroups both have open meetings on a weekly basis, in which homeless people and their allies determine the policies we'll pursue, and the strategies we'll take to meet important goals aimed at ending homelessness, and protecting poor people while homelessness exists.
This includes work on housing justice and human rights, as well as publishing Street Sheet. It's also worth checking out Stolen Belonging, an art project "which documents the belongings taken from homeless residents during the City's sweeps, revealing the ways in which such thefts steal a person's ability to belong in their community and the city."