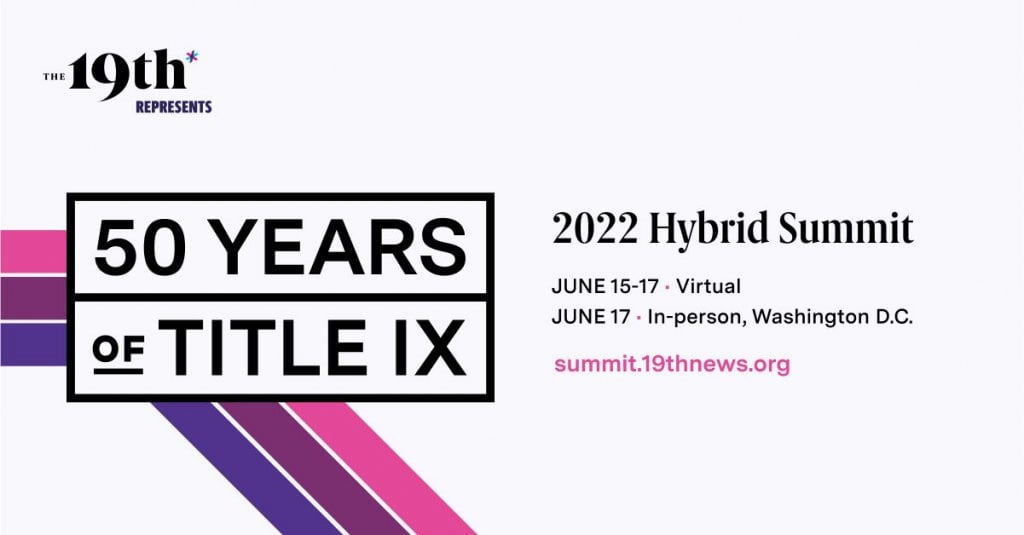 The 19th, where I now work on technology, is putting on a three-day summit, and you're invited!
50 Years of Title IX marks 50 years of advances in gender equity in higher education, athletics, the workforce and beyond. The speaker list is genuinely incredible, and includes Elizabeth Warren, Jennifer Doudna (who co-invented CRISPR), Kate Calvin (Chief Scientist and Senior Climate Advisor at NASA), major figures in women's sports, and representatives across parties.
The whole event streams online, and there's an in-person day in Washington DC on Friday, June 17 if you're in the area.
Registration is free, and you should go take a look. It starts today.