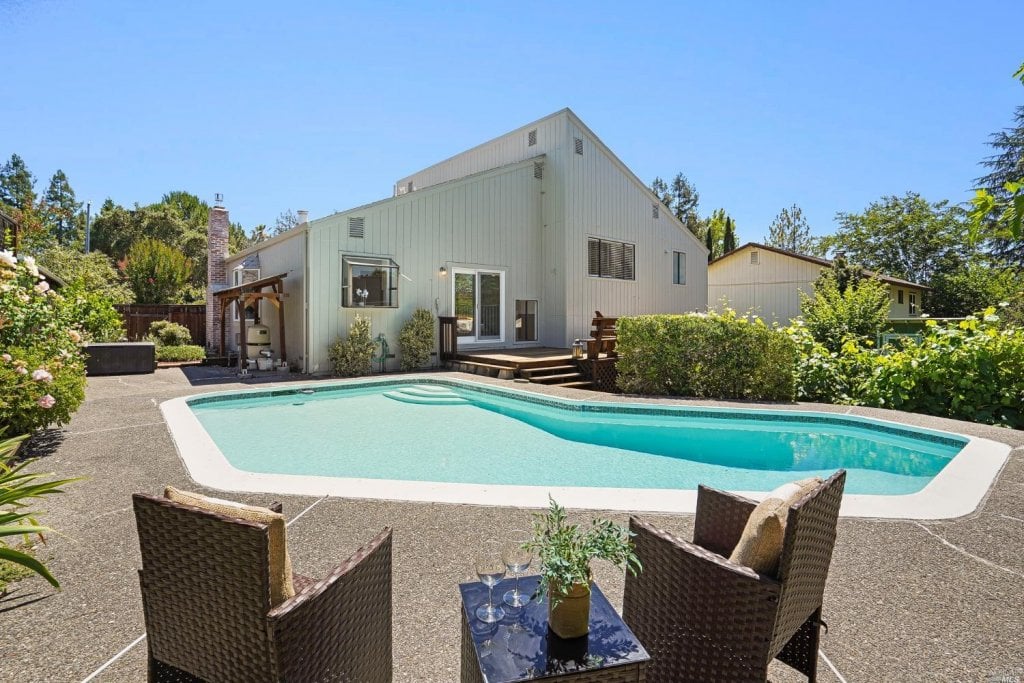 Well, we sold the house. A new family gets to enjoy the space, and the incredible surrounds. It's the start of a new chapter for us, too.
I was there over the weekend, and the memories were overwhelming: the four walls of my parents' former bedroom held newly-staged furniture for show, but I could hear the laughter, remember talking to my mother at the end of the day, could hear her feeding tube apparatus rolling across the floor. So much happened there. It's sad to see it go, but the memories stay with us. All we're really leaving behind is wood, stone, and plaster.
Throughout the sale, our agent Florence Sheffer was wonderful. She held our hands through the whole process, and was as fun to work with as she was knowledgable and connected. She consistently went above and beyond to help us. I'd recommend her to anyone who wants to buy or sell a home in Santa Rosa and the surrounding area.
I'm not sure what I'll end up doing with the indieweb website that I made for the house. Probably I'll just let the domain expire. Here it is, archived for posterity on the Internet Archive.