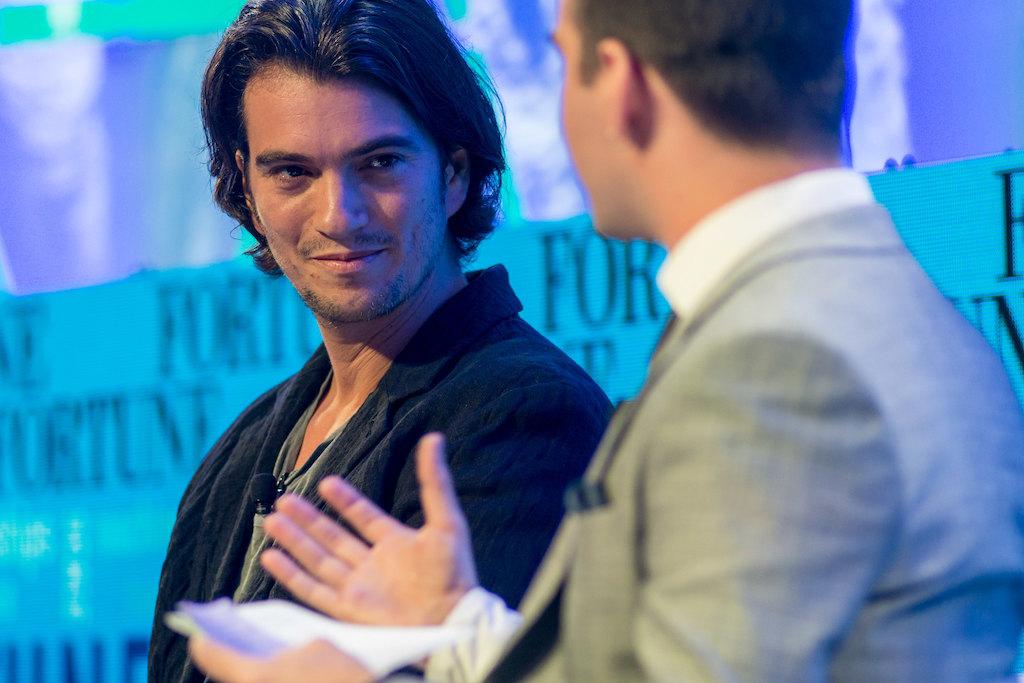 This morning, Andreessen Horowitz announced that it had invested $350M into Adam "WeWork" Neumann's new startup, Flow. Whereas WeWork revolutionized the commercial real estate business and made ad-hoc office space easier for startups, Flow attempts to do the same for residential real estate.
A lot of ink has been spilled on whether it's okay for A16Z to have invested this money given Neumann's well-documented, disastrous track record with WeWork, in an environment where lots of other people find it hard to raise even a tiny fraction of this amount. I agree with these comments in the sense that it's obviously unfair: a sign of an unequal system. It just is.
But for a moment, look at it from a mercenary venture capitalist's perspective. WeWork is everywhere, which happened under Neumann's watch - and although Neumann is not the one doing it, it's finally approaching profitability.
And then there's housing, which is in need of major reform. I'm not going to shed any tears at the loss of today's batch of rental agencies and real estate management firms, which have helped hike rents up to astronomical levels, and have often lobbied for preferential legislation that hurts ordinary renters. At the same time, investment properties leave many homes completely vacant in the middle of a housing crisis that is leaving millions experiencing housing insecurity.
The trouble is, Flow is highly unlikely to help with any of that. Marc Andreessen's announcement hints at as much:
Many people are voting with their feet and moving away from traditional economic hub cities to different cities, towns, or rural areas, with no diminishment of economic opportunity. […] The residential real estate world needs to address these changing dynamics. And yet virtually no aspect of the modern housing market is ready for these changes.
Based on these words, Flow is gentrification as a service: a way for the technorati to rent cushy spaces in lower-cost parts of the country and build community with each other without having to engage with the people who are already there. It's not a stretch to see what the racial and socioeconomic dynamics might be here, and the effect it might have on local economies. Low-cost housing for people who need it this is not.
"Our nation has a housing crisis," Andreessen says. But he also said this, as reported by Jerusalem Demsas over in the Atlantic:
I am writing this letter to communicate our IMMENSE objection to the creation of multifamily overlay zones in Atherton … Please IMMEDIATELY REMOVE all multifamily overlay zoning projects from the Housing Element which will be submitted to the state in July. They will MASSIVELY decrease our home values, the quality of life of ourselves and our neighbors and IMMENSELY increase the noise pollution and traffic.
He doesn't care about the housing crisis. What he does care about is making money, and in Neumann, he likely sees someone who already knows the real estate market well and has the ability to grow a business in the space very quickly. I'm sure we'll see Flow communities all over the country within the next few years.
Where will he start? We can look at public records. The New York Times points out that he's now going to donate substantial real estate holdings to Flow. Back in January, the Wall Street Journal reported that he'd bought over a billion dollars of apartments in the South:
Entities tied to Mr. Neumann have been quietly acquiring majority stakes in more than 4,000 apartments valued at more than $1 billion in Miami, Atlanta, Nashville, Tenn., Fort Lauderdale, Fla., and other U.S. cities.
Quoted in the same article, his family office made this statement:
"Since the spring of 2020, we have been excited about multifamily apartment living in vibrant cities where a new generation of young people increasingly are choosing to live, the kind of cities that are redefining the future of living. We're excited to play a role in that future."
None of this dissuades me from my original suspicion: this is a place to live for the people who WeWork was originally built for. It's for young, affluent knowledge workers who want to live somewhere cheaper but don't care to actually know their communities. It'll transform residential real estate in the sense that it'll out-compete all those cookie cutter apartment buildings set up for that same market.
Andreessen is likely to make a fortune.
And what about the actual housing crisis? The one that's making people housing-insecure?
At best it does nothing for them. At worst, it helps hike up rents in parts of the country that remain affordable. Those people, the ordinary people who make up most of the country, who are struggling to keep a roof over the heads, don't even make it into the pitch deck.