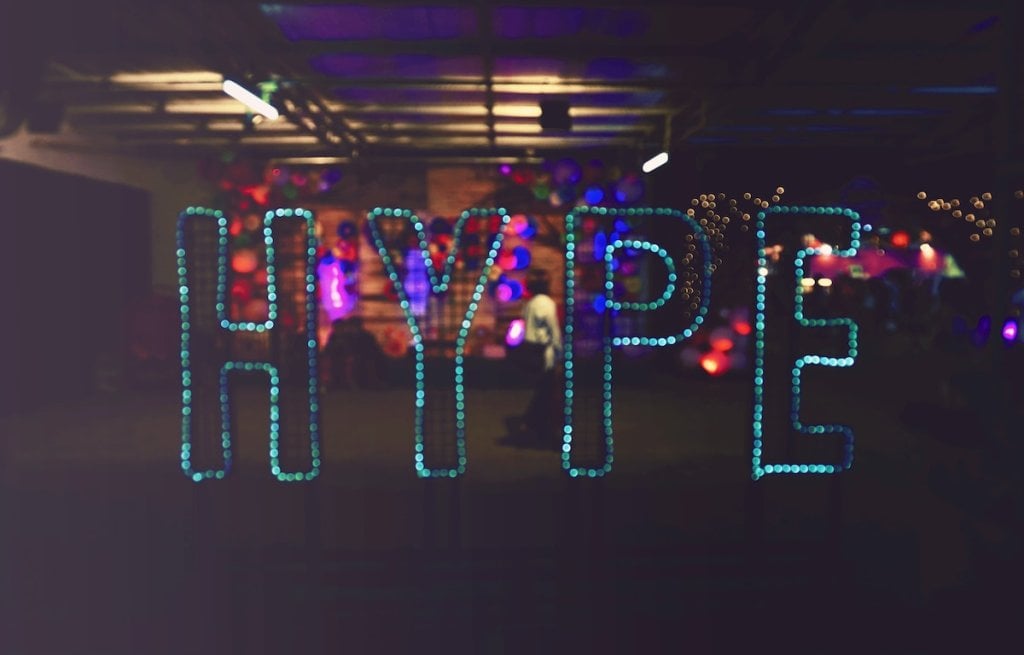 It's been interesting to watch all of the articles celebrating the death of NFTs lately. For years, they were the harbinger of the next big thing, hawked by A-list celebrities. Behind the scenes, some of the biggest tech companies in the world spawned NFT strategies, even as critics noted that valuations were partially driven by money laundering and wash trading.
Cut to 2023, and surprise, surprise: 95% of NFTs are now completely worthless.
If you missed the craze: while most digital data can be infinitely replicated for almost no cost, Non Fungible Tokens, or NFTs, were a way to ensure there was only one of an item using blockchains. NFTs were often attached to digital art — for example, these hideous apes — and because they were both scarce and tradable, for a while each one was going for the equivalent of thousands of dollars. Of course, it couldn't last, and NFTs turned out to be the digital equivalent of investing in Beanie Babies or tulips(pick your proverbial market collapse).
It's now controversial to say that crypto isn't completely useless, but if you look beyond the brazen grift, international crimes, and planet-destroying environmental impact, I do think there are a few things to celebrate about the trend. The crypto community deployed the most widely-used ever implementation of identity in the browser, for one: people who installed software like Metamask could choose to identify themselves to a website with a single click. In some countries, digital currencies also gave citizens an accessible safe haven when their own local currency tumbled. And finally, it introduced a much wider audience to the concept of decentralization, where a large-scale internet system is run co-operatively by all of its users instead of a giant megacorp.
Although the rampant speculation and wildly inflated prices are gone, there are some technical outcomes that will likely be with us for some time. And some of those are positive and useful.
This is exactly how the hype cycle works. A technology breakthrough kicks things off and gets people all excited. The market works itself into a frenzy over the technology, and lots of people imagine that it can do all kinds of amazing things. Those inevitably don't actually pan out, and people lose hope and interest. But it turns out that the technology is useful for something, and eventually, it finds a mainstream use.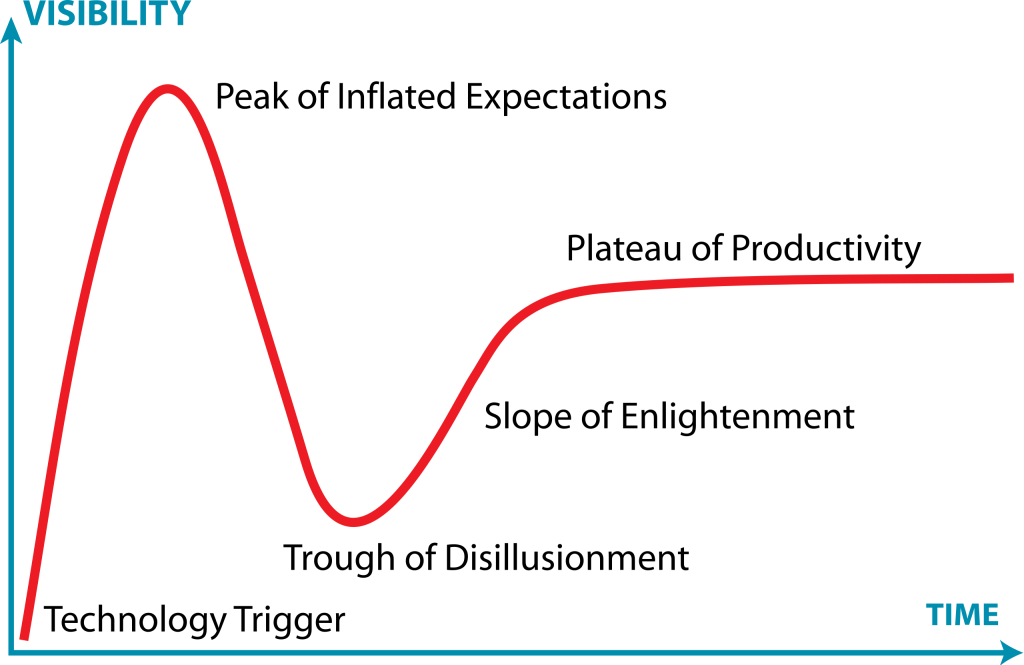 Crypto is very much in the trough of disillusionment right now; eventually some aspects of the technology (maybe identity in the browser, maybe something else) will find a use.
Meanwhile, AI? AI is right at the top of that hype curve.
There are people out there who believe we're building a new kind of higher consciousness, and that our goal as humans should be to support and spread that consciousness to the stars. A galaxy full of stochastic parrots is an inherently funny, Douglas Adams-esque idea, but naturally, they're serious, partially because they feel this idea absolves them of dealing with the truth that there are actual human beings living on a dying planet who need help and assistance right now. In erasing the needs of vulnerable communities, AI supremacy (officially called effective accelerationism) is the new white supremacy (sitting comfortably alongside the old white supremacy, which is still going strong).
There are also people who think AI will replace poets, artists, neurosurgeons, and political leaders. AI systems will farm for us, tend to our children, and imagine whole new societies that we wouldn't otherwise be capable of envisioning. They will write great literature and invent wholly new, never-ending dramatic entertainment for us to sit and consume.
It's horseshit. The technology can't do any of those things well. It's best thought of us a really advanced version of auto-complete, and everyone who claims it's something more is trying to sell you something.
Which isn't to say it's not useful. I've certainly used it as a utility in my writing — not to do the writing itself (it produces mediocre porridge-writing), but to prompt for different angles or approaches. I've used it to suggest ways to code a function. And I've certainly used it, again and again, as a quick way to autocomplete a line of code or an English sentence.
What's going to happen is this: in a few years, AI will come crashing down as everyone realizes it's not going to be an evolution of human consciousness, and some other new technology will take its place. Valuations of AI companies will fall and some will go out of business. Then, some of the actual uses of the technology will become apparent and it'll be a mainstream, but not dominant, part of the technology landscape.
The hype cycle is well-understood. What surprises me, again and again, is how thoroughly people follow it. Across industries, CEOs are right now thinking, "holy shit, if we don't jump on AI, we're going to be completely left behind. This is a paradigm shift." It's kind of the equivalent of a bunch of soccer players chasing the ball — It's over here! No, it's over here! Let's run towards it! — which is how three-year-olds play soccer. A more strategic approach (let's call it thinking for yourself) will be more productive for most businesses.
There will absolutely be uses for AI tools. The important thing is to take a step back and think: what are my needs? What are the needs of my customers or my community? Given the actual demonstrated capabilities of the software, does it help me meet any of them in a reliable way? If I do use it, am I holding true to my values and keeping my customers and community safe? If the answer is yes to all of these things, then great! Otherwise it might be worth taking a step back and letting the dust settle.
Keep me honest: if AI doesn't enter a trough of disillusionment and just keeps growing and growing exponentially, call me on it. But I think it's a pretty safe bet that it won't.