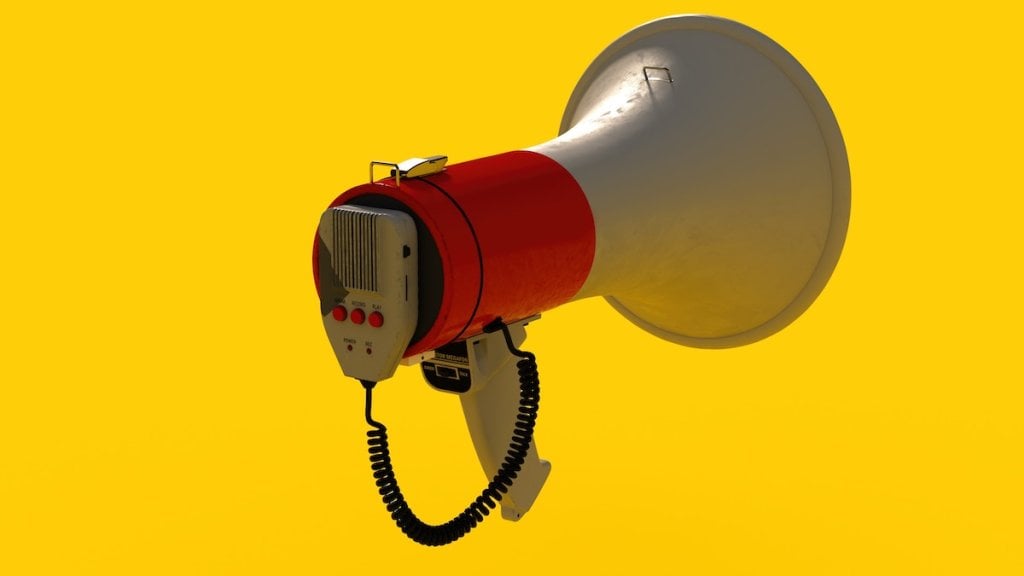 I'm soliciting prompts for discussion. This piece is a part of that series.
An anonymous reader asks:
‌Do the good guys need to stoop to the tactics of the bad guys in order to avoid losing, or is there still value in holding oneself to certain standards?
First: who are the good guys and the bad guys? Can you be sure that's true? One of my all-time favorite comedy sketches is Mitchell and Webb's "are we the baddies?" skit. (The writers room for That Michell and Webb Look included Succession creator Jesse Armstrong and Oscar winner Olivia Colman. It's well worth checking out if you're new to it.)
I don't think it's worth getting into a discussion about objective good or objective bad, or the shades of morality in between. I'm not a moral philosopher and will not do that topic justice. But I can tell you who I think needs to be supported and who needs to be hindered in the current moment in order to create the world I'd like to see. Hopefully that's a good enough analog.
My values are that equality is a virtue, and that everybody should be able to live a good life, regardless of their background or context. Fundamentally, nobody is more valuable than anybody else. That means I'm in favor of social programs like welfare and universal healthcare; I'm pro-choice; I'm heavily against the death penalty; I believe strongly that there are serious structural inequities in society that must be redressed; I value cosmopolitan spaces, immigration, multiculturalism, and inclusion. I think an abundance of guns and a militaristic foreign policy are tools of dominance and intimidation that must be relegated to the past. I was and am in favor of covid lockdowns and restrictions.
You might not agree with me on some of these things. That's completely fine! One of the core tenets of democracy is that we can have opposing views and debate them — and that there's open access to the reporting and data we need to make informed decisions.
From this, you can probably discern the ideas that I think are harmful or "bad". Monoculturalism; impeded debate; social hierarchy / structural inequity; fascism; violence; anti-intellectualism; nationalism; dominance. The people who would ban books from libraries, eradicate open journalism, impose their worldview and ambitions through force.
Some of the tactics used by proponents of these ideas are abhorrent to the point where "stooping to their level" would make a movement indistinguishable from them. Voter suppression is one; storming the Capitol is another; book banning a third; tricking asylum seekers into flying to Martha's Vineyard as a political stunt is obviously a fourth.
Those values are actually in the statistical minority: in America, in Britain, around the world. Undemocratic tactics are required to keep those people in power.
But here's one tactic that I do think we can do better at. Fascists have always been great marketers, and explicitly used marketing tactics; Edward Bernays influenced the propaganda Goebbels produced for the Nazis, for example. "Make America Great Again," though recycled from Reagan, complete with its recognizable Nazi-red hats, has proven itself to be an enduring brand (albeit one that turns my stomach). More importantly, they've made promises about what they will give to their base.
Progressives have not done as great a job at marketing themselves - in any arena. Lately, we haven't so much painted a picture of how the world could be as pointed at the bad stuff and said, "at least we're not that." I believe Joe Biden was mostly elected by not being Donald Trump. New social networks gain popularity by not being Twitter. At-least-we're-not-that isn't actually a terrible tactic right now, given how bad that really is, but it can't last forever, and it's quite a long way from hope and change.
There needs to be a simple message about how regular peoples' lives will improve in a progressive world. Bill Clinton, who was not progressive by most measures, was right when he said "it's the economy, stupid" — the message isn't about how the world will be fairer, but for each voter must be about how the world will be better for them. That story needs to be told, simply, but with all the skill that anyone can muster. Because it really is a better world.
Thinking one's values are ideological better does not absolve a movement from having to address, directly, how it will make the world better for every person. When that work is really done, it will be a stronger message. For one thing, hopefully, unlike the opposition's, it will actually be true.