About Ben Werdmüller
Hello!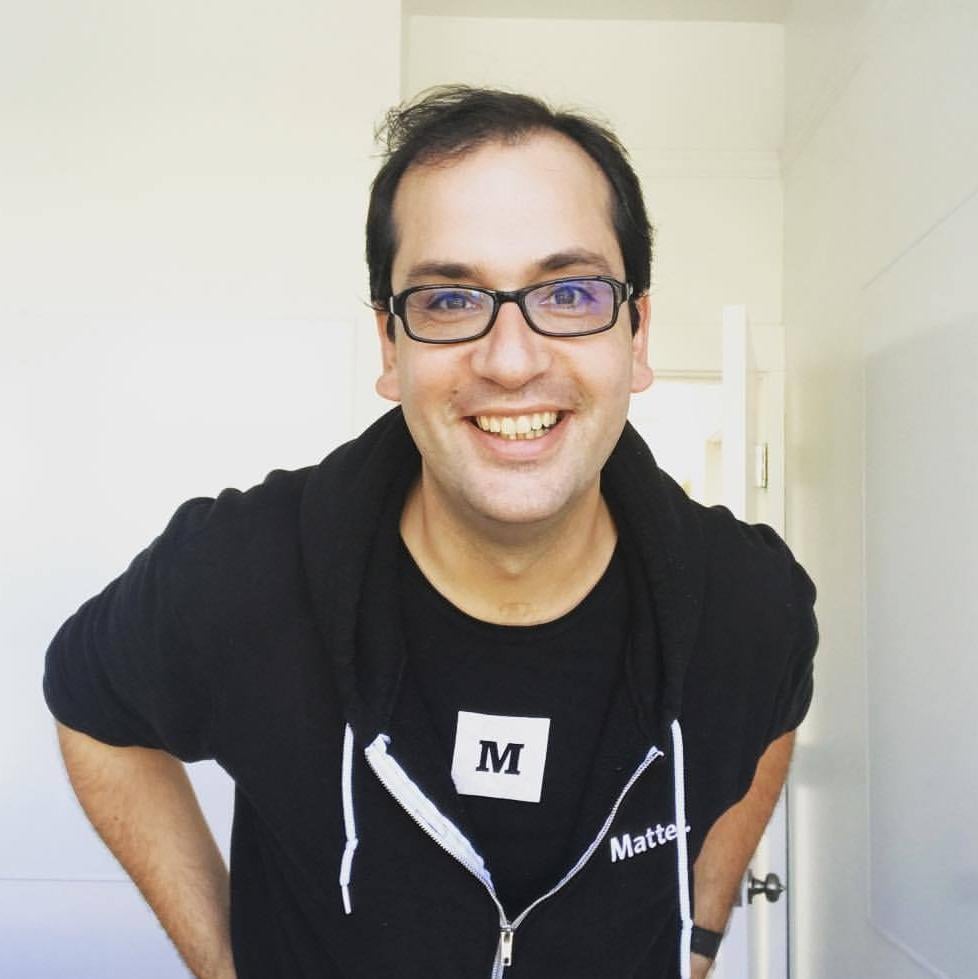 I'm the Director of Investments in San Francisco for Matter Ventures, which supports early-stage entrepreneurs who have the potential to create a more informed, inclusive, and empathetic society.
I've been creating online communities, websites and applications for 24 years. I created one of the first web magazines and helped pioneer the use of social software in universities. I was also the inaugural Geek in Residence at the Edinburgh Festivals Innovation Lab.
Before that, I co-founded Elgg, an open source social networking platform that is used by governments and corporations around the world. It became the first social intranet platform.
More generally, I'm a creative tinkerer: I like to write and build new things and share them with people. I love food, meeting new people, and adventure, and care deeply about creating a fairer, more inclusive world.
You can learn more about my professional background on LinkedIn, or connect with me on Facebook, Twitter and GitHub.
You can always email me at ben@benwerd.com.