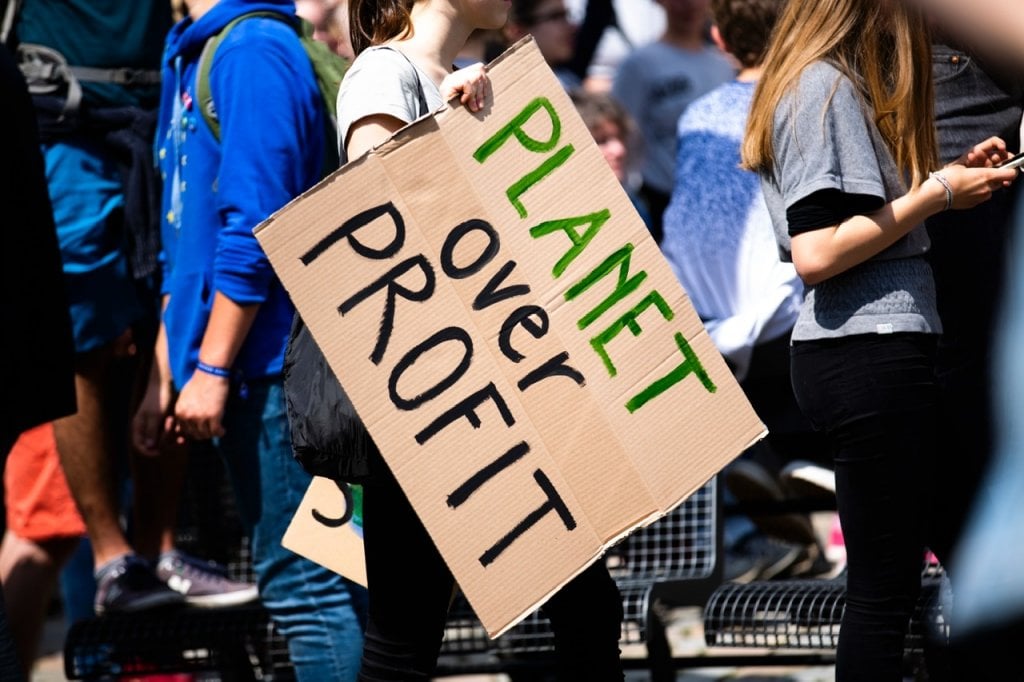 I'm terrified for the future and not sure where to begin.
I have a young, teenage cousin who has apparently been having panic attacks; not because of school or generalized anxiety, but because he has a real sense that the world will have disintegrated in his lifetime. The signs of climate change and our less than inadequate response to it are all around us.
I'm not scared because it's happening. We have to act swiftly, but I believe we can act. I'm scared because I don't think we will.
There are three distinct groups that I think are problematic. The first are the people directly making money from outdated technologies like fossil fuels, who will sabotage attempts to move us to more intelligent, renewable energy. The second are the people who refuse to believe that climate change exists, or who spread the lie that it's nothing to worry about. And the third are the people who are so addicted to capital that they can't imagine solving the problem outside of the markets.
I'm a proponent of the Green New Deal, which advocates a program of divestment from fossil fuels, government investments in renewable energy, and robust creation of public jobs to create sustainable infrastructure. Its comparison to the original New Deal is apt; the challenge we face is easily comparable to the devastating context of a world war.
It's a sensible and much-needed solution, but it's under attack from conservatives and centrists alike. Even Joe Biden said he didn't support it during the Presidential debates. The reason is simply that it upsets existing structures of power. A Green New Deal necessitates, in part, a redistribution of equity.
As Naomi Klein wrote recently, that doesn't go down well with free marketeers, despite the horrors we've seen in places like Texas:
The horrors currently unfolding in Texas expose both the reality of the climate crisis and the extreme vulnerability of fossil fuel infrastructure in the face of that crisis. So of course the Green New Deal finds itself under fierce attack.
Another cousin, the writer Jonathan Neale, has published a new book, Fight the Fire, which describes the Green New Deal in accessible terms. In some ways it's the antithesis of the market-driven approach espoused by businessmen like Bill Gates; it's also a realistic approach, endorsed by climate scientists and academics around the world. You can download it for free from The Ecologist (no registration required). It's worth reading - particularly if you're a skeptic, or looking for a way to share these ideas.
There are still a lot of reasons to hope. The activist Greta Thunberg is one of my heroes: both for her rhetoric and her ability to galvanize an entire generation. In a lot of ways, my young cousin's reaction is also positive; it shows an awareness of the problem, and is certainly more realistic than those who seek to gloss over it.
But we have to act; we have to act now; and we've got to do a lot more than just wait for the market to respond. The invisible hand of the market will see us all killed.