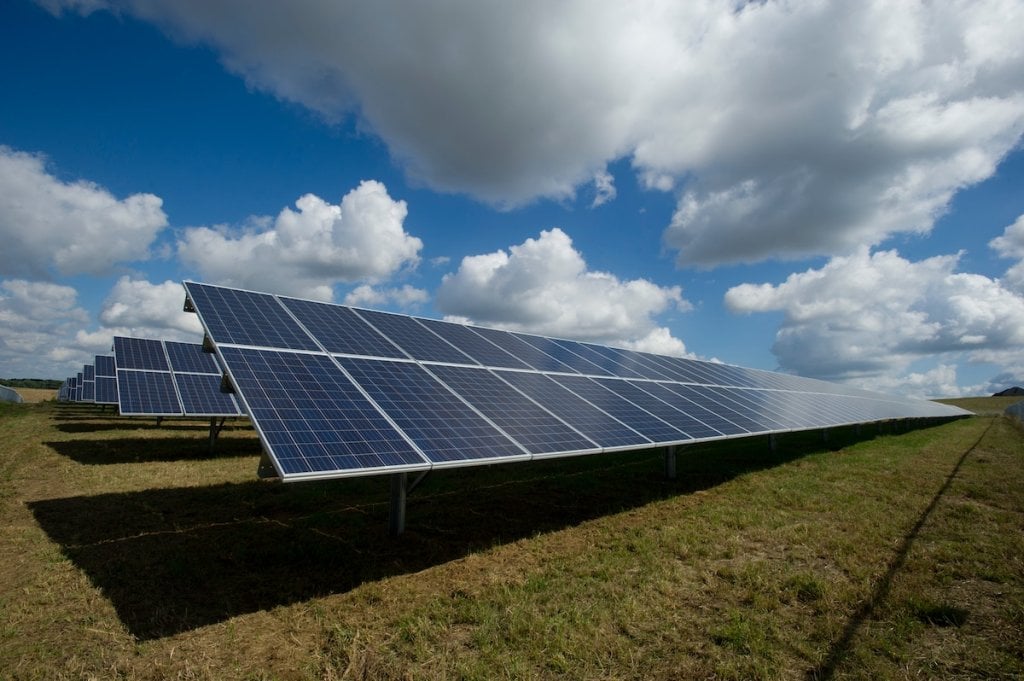 This is my monthly roundup of the links, books, and media I found interesting. Do you have suggestions? Let me know!
Books
Fiction
How High We Go in the Dark, by Sequoia Nagamatsu. Not what I thought it was going to be. An early chapter was so heartbreaking that I thought I would have to abandon the book; it brought up feelings of loss I hadn't felt since my mother died. I still don't know if I appreciate the catharsis, but that's what this book is: the author conjures how deeply we feel in the face of the worst horrors.
Nonfiction
Survival of the Richest: Escape Fantasies of the Tech Billionaires, by Douglas Rushkoff. A cathartic read that would be a great back-to-back pair with Matthew Desmond's Poverty, by America. I took some exception to his skepticism towards renewable energy, but the core message and diagnosis of what he calls The Mindset is right on. Now we have the diagnosis, the key part - left to us to determine - is what we do next.
Pageboy: A Memoir, by Elliot Page. Raw, personal, and honest: a memoir of transition and survival by someone who has been in the public eye for most of his life but never really seen. There's no sanitized veneer to his writing, and my life is better for having read his story. I hope his life is better for having written it.
Notable Articles
AI
How Easy Is It to Fool A.I.-Detection Tools? "To assess the effectiveness of current A.I.-detection technology, The New York Times tested five new services using more than 100 synthetic images and real photos. The results show that the services are advancing rapidly, but at times fall short."
AI is killing the old web, and the new web struggles to be born. "AI-generated misinformation is insidious because it's often invisible. It's fluent but not grounded in real-world experience, and so it takes time and expertise to unpick. If machine-generated content supplants human authorship, it would be hard — impossible, even — to fully map the damage."
A prayer wheel for capitalism. "Auto-generating text based on other people's discoveries and then automatically summarising that text by finding commonalities with existing text creates a loop of mechanised nonsense. It's a prayer wheel for capitalism."
Google, one of AI's biggest backers, warns own staff about chatbots. "Human reviewers may read the chats, and researchers found that similar AI could reproduce the data it absorbed during training, creating a leak risk. Alphabet also alerted its engineers to avoid direct use of computer code that chatbots can generate, some of the people said."
Researchers discover that ChatGPT prefers repeating 25 jokes over and over. "When tested, "Over 90% of 1,008 generated jokes were the same 25 jokes."" We have a lot in common.
Moderation Strike: Stack Overflow, Inc. cannot consistently ignore, mistreat, and malign its volunteers."The new policy, establishing that AI-generated content is de facto allowed on the network, is harmful in both what it allows on the platform and in how it was implemented."
Tech Elite's AI Ideologies Have Racist Foundations, Say AI Ethicists. "More and more prominent tech figures are voicing concerns about superintelligent AI and risks to the future of humanity. But as leading AI ethicist Timnit Gebru and researcher Émile P Torres point out, these ideologies have deeply racist foundations."
Guy Who Sucks At Being A Person Sees Huge Potential In AI. "Just yesterday, I asked an AI program to write an entire sci-fi novel for me, and [as someone who will die an empty shell of a man who wasted his life doing nothing for the world and, perhaps, should never have been born] I was super impressed."
Climate
In a First, Wind and Solar Generated More Power Than Coal in U.S. "Wind and solar generated more electricity than coal through May, an E&E News review of federal data shows, marking the first time renewables have outpaced the former king of American power over a five-month period."
Climate Crisis Has Stranded 600 Million Outside Most Livable Environment. "Climate change is remapping where humans can exist on the planet. As optimum conditions shift away from the equator and toward the poles, more than 600 million people have already been stranded outside of a crucial environmental niche that scientists say best supports life."
A pledge to fight climate change is sending money to strange places. "Although a coal plant, a hotel, chocolate stores, a movie and an airport expansion don't seem like efforts to combat global warming, nothing prevented the governments that funded them from reporting them as such to the United Nations and counting them toward their giving total."
Culture
New Creative Era. "But we don't want to go viral. We just want the basics: to make work we're proud of with people we respect and who respect us that's true to our intentions and who we are and are not."
Alexandra Holt's Insurgent Experiment in Fine Dining at Roxanne. ""I'm sorry we're not sticking a silver spoon up anyone's ass when they walk in," she says. "But we're there just to give people a good time. A memory of a few good hours in their day. So I put eyes on their tiramisu, you know?" I want to eat here.
Democracy
What the 303 Creative vs. Elenis Supreme Court decision means for LGBTQ+ rights. ""Today, the Court, for the first time in its history, grants a business open to the public a constitutional right to refuse to serve members of a protected class," Sotomayor wrote in her dissenting opinion." A reprehensible decision.
What will happen without affirmative action? College leaders react to Supreme Court decision. "The Supreme Court wants a version of the United States in which we ignore people's life history, what they bring to the table in terms of their ability to go back to their communities and improve those communities, what it means to have differing voices and different backgrounds on campus. It is a true step back for our country."
CEO Senator Challenges Teamsters President to MMA Fight. "GOP Senator Markwayne Mullin challenged Teamsters president Sean O'Brien to an MMA fight on Monday after O'Brien called him a "greedy CEO" and a "clown & fraud" in a tweet last week." In other news, Brawndo has what plants crave!
Daniel Ellsberg, who leaked the Pentagon Papers, dies at 92. Rest in peace, and thank you for everything you did.
The US Is Openly Stockpiling Dirt on All Its Citizens. ""This report reveals what we feared most," says Sean Vitka, a policy attorney at the nonprofit Demand Progress. "Intelligence agencies are flouting the law and buying information about Americans that Congress and the Supreme Court have made clear the government should not have.""
Europe: Is compulsory military service coming back? "After the collapse of communism and the end of the Cold War in Europe, many countries abolished compulsory military service. But in the wake of the war in Ukraine, several are considering bringing it back."
Lawmakers in blue states are linking protections for abortion and gender-affirming care. "Each of us has the freedom to determine our path in life, each of us has the right to make decisions about our medical care and our bodies without government interference."
The Coming Fight Over American Surveillance. "The government had little difficulty persuading lawmakers to renew the law in 2012 and 2018, despite growing evidence that it was being used to spy on Americans. But that evidence is now overwhelming, and the politics of surveillance have radically shifted."
Health
The 19th Explains: What is gender-affirming care? "The 19th spoke with health care professionals who provide gender-affirming care to adults and adolescents — as well as trans young adults who were comfortable sharing their experiences — to answer those questions."
The Horror. "100% of trans people who seek access to gender affirming care as children and are denied go through the horror. 100% of trans children who never know that gender affirming care exists go through the horror. And for what?"
Labor
Pregnant Workers Fairness Act 2023: How it protects pregnant people. "The law, which passed in December, requires that employers provide accommodations for pregnancy-related medical conditions, everything from pregnancy to childbirth to postpartum recovery."
The Risks of Staying Put. "I have to remember that my health is more important than my job. And the pain that you're used to is still a pain you should run away from."
Google Gets Stricter About Employees' Time in Office. "Google will consider office attendance records in performance reviews and send reminders to employees with frequent absences, becoming the latest company to urge a return to in-person collaboration following an embrace of remote work during the pandemic." This is wretched.
Creating Psychological Safety for Black Women at Your Company. "Leaders who are truly committed to diversity, equity, and inclusion (DEI) in the workplace must ask themselves these two critical questions: What are the individual, interpersonal, and organizational costs of neglecting how psychological safety is different for Black women? And how might a tailored approach to psychological safety boost well-being and work outcomes of Black women in the workforce?"
Media
Why Philadelphia Inquirer spent a year redesigning its print offering. This made me wonder: what if DoorDash, GrubHub, etc, added a checkbox to throw in a copy of the latest local paper with your delivery? Or imagine a breakfast subscription: bagels and a paper, every morning.
New electric cars won't have AM radio. Rightwingers claim political sabotage. "There's a reason big car companies were open to taking down AM radio … let's be clear: big business doesn't like things that are overwhelmingly conservative." Adding to the list of organizations people think don't like conservatives: [checks notes] big business.
Nobel laureate Maria Ressa says research by Oxford institute can be used against reporters. "Nobel peace laureate Maria Ressa has claimed Oxford University's leading journalism institute is publishing flawed research that puts journalists and independent outlets at risk, particularly in the global south."
Fewer than a third of Americans believe local news holds public officials accountable, poll finds. "If the primary source of local news (for many people) is local television, it's not a shock that less than a third of people would say they think local news is holding public officials accountable."
Society
More than 100 U.S. political elites have family links to slavery. "More than 100 U.S. leaders – lawmakers, presidents, governors and justices – have slaveholding ancestors, a Reuters examination found. Few are willing to talk about their ties to America's "original sin"."
The Perils of 'Innovator' Mindset. "It's not surprising the WSJ is disinclined to entertain the real lesson of the story: that confident idiots who think regulation is for cowards can end up getting themselves killed, and taking innocent people with them."
US Internal Refugee Crisis: 130-260k Trans People Have Already Fled. "8% of all transgender people have already moved out of their community or state as a result of anti-LGBTQ+ legislation. An additional 43% of transgender people are likewise considering moving."
Nine out of 10 people are biased against women, says 'alarming' UN report. "At the current rate of progress it will take 186 years to close gaps in legal protections. It also explains why, while there has been some progress on enacting laws that advance women's rights, social norms continue to be deeply entrenched and pervasive."
America's Suburbs Are Breeding Grounds for Fascism. "Without a massive reorganization of American life—away from privatization, car-centrism, and hyper-individualism—it's likely the suburban ideology will remain popular, and even grow."
How the U.S. Almost Became a Nation of Hippo Ranchers. "Great Britain has eaten the Australian kangaroo and likes him, horseflesh is a staple in continental Europe, and the people of Central America eat the lizard. Why cannot Americans absorb the hippopotamus?"
Pride Month: In conversation with The 19th's LGBTQ+ reporters. "It's hard for me to get excited about Pride Month as a concept this month, because we are in that place where … it feels to a lot of trans people like we are being threatened to the point of genocide."
Technology
How Google Reader died — and why the web misses it more than ever. "For a while, the internet got away from what Google Reader was trying to build: everything moved into walled gardens and algorithmic feeds, governed by Facebook and Twitter and TikTok and others. But now, as that era ends and a new moment on the web is starting to take hold through Mastodon, Bluesky, and others, the things Reader wanted to be are beginning to come back."
The Drupal Open Web Manifesto. "With the Drupal Open Web Manifesto, we link our ethos of collaboration, globalism, and innovation to the preservation and advancement of the Open Web. Drupal pledges its active support for the Open Web and its core principles of open access, open standards, and digital inclusion as we guide and advance the Drupal project."
Tom Morello, Zack de la Rocha Boycott Venues Using Face-scanning Tech. "Over 100 artists including Rage Against the Machine co-founders Tom Morello and Zack de la Rocha, along with Boots Riley and Speedy Ortiz, have announced that they are boycotting any concert venue that uses facial recognition technology, citing concerns that the tech infringes on privacy and increases discrimination."
Meta's Facebook pressured by Vietnam's government to censor dissent. "Meta, which owns Facebook, has been making repeated concessions to Vietnam's authoritarian government, routinely censoring dissent and allowing those seen as threats by the government to be forced off the platform."
Google earned $10m from ads misdirecting abortion seekers to 'pregnancy crisis centers'. "Google has made millions of dollars in the last two years from advertisements misdirecting users who were seeking abortion services to "pregnancy crisis centers" that do not actually provide care, according to a new study."
Why did the #TwitterMigration fail? Unfortunately, I agree with every word of this.
Twitter Plunges on Annual Scoring of LGBTQ Safety on Social Media. "While none of the platforms achieve a passing score, Twitter is worst in class, with its score plunging 12 points compared to the prior year, to 33%. The company's owner, Elon Musk, has used the platform to promote "bigoted and anti-LGBTQ rhetoric," according to the watchdog group Media Matters for America, and the GLAAD report chronicles changes to Twitter's policies under Musk that further endanger LGBTQ safety."
Metablogging. "Metablogging is something any team can and should do." I very much like this practice.
Reddit communities to 'go dark' in protest over third-party app charges. "More than 3,000 subreddits have joined the protest, and will go "private" on Monday, preventing anyone outside the community from seeing their posts." Over 87% of subreddits joined the protest.
Is GitHub Copilot Any Good? "The code generated by Copilot is often wrong, but always subtly so, which means that when I let it fill in any non-trivial suggestion for me, I spend a considerable amount of time doing 'code review' on the code it emits."
All this unmobilized love. "Even most of the emergent gestures in our interfaces are tweaks on tech-first features—@ symbols push Twitter to implement threading, hyperlinks eventually get automated into retweets, quote-tweets go on TikTok and become duets. "Swipe left to discard a person" is one of a handful of new gestures, and it's ten years old."
Instagram's upcoming Twitter competitor shown in leaked screenshots. "Cox said the company already has celebrities committed to using the app, including DJ Slime." I am old.
Apollo will close down on June 30th. "Reddit's recent decisions and actions have unfortunately made it impossible for Apollo to continue." At this point, developers shouldn't build their apps against commercial APIs. Open standards or nothing; the risk is too great.
Of Media & Monsters. "Ihave been in Silicon Valley long enough to see it transform from a group of outlier revolutionaries to play-safe career chasers. Recently, I have watched arrivistes who, if not in technology, would be running a penny stock brokerage based somewhere in Long Island or producing B-movies."
The most used languages on the internet. "Millions of non-native English speakers and non-English speakers are stuck using the web in a language other than the one they were born into."
Leviathan Wakes: the case for Apple's Vision Pro. "Now we'll get to answer the AR question with far fewer caveats and asterisks. The display is as good as technologically possible. The interface uses your fingers, instead of a goofy joystick. The performance is tuned to prevent motion sickness. An enormous developer community is ready and equipped to build apps for it, and all of their tools are mature, well-documented, and fully supported by that community."
Apple Vision. "The arc of technology, in large part led by Apple, is for ever more personal experiences, and I'm not sure it's an accident that that trend is happening at the same time as a society-wide trend away from family formation and towards an increase in loneliness."
Twitter Admits in Court Filing: Elon Musk Is Simply Wrong About Government Interference At Twitter."Twitter's filing is like a beat-by-beat debunking of the conspiracy theories pushed by the dude who owns Twitter. It's really quite incredible."
These incredible LAN party photos remind us how much work it used to be to play games together. Hi, yes, this was teenage me.
Meta Is Trying, and Failing, to Crush Unions in Kenya. "Kenyan content moderators at Meta have been fighting for better compensation for workers forced to watch videos of murder, rape, and ethnic cleansing. Meta was initially unwilling to give in to these demands, but Kenyan courts are intervening on the side of workers."
Is Bluesky Billionaire-Proof? "Unlike Mastodon, which is notoriously confusing for the uninitiated, it's simple to get started on Bluesky." Mastodon has work to do.