As much as I've made of reading this year - and the novels I've read this year have been one of the most rewarding parts of my life over the last twelve months - I love movies. I really love movies.
For some spectacle films, the act of going to the cinema still has a lot of appeal. To be honest, though, in a world of 50+ inch OLED displays and 4K streaming, it's become pretty hard to beat sitting on the sofa under a blanket with my own refreshments. The content is every bit as heart-stopping; the setting is just that little bit more comfortable. For me, the exception is the Alamo Drafthouse, which is kind of an event in itself, or something like a Dolby or an IMAX theater. I saw a few films in each, but the vast majority were at home. I don't see that changing over time. And for someone with a film habit like mine (even in my low budget student days, I was known to drop $250 on film festival tickets), paying for all these streaming services still represents a discount.
It's first and foremost about the content (whether it's art or not is sometimes debatable, although I always lean towards yes).
Here were my favorite films released this year (in order of release). What were yours?
The Hole in the Ground
Dir: Lee Cronin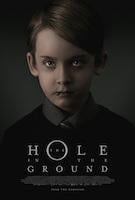 One of those claustrophic, quiet little horror films that speaks to deeper insecurities - here about parenting, but also about the vulnerability inherent in any family bond.
Rural Ireland is used well here, and like many good horror movies, local folk myths are spun into quiet nightmares. The writing, direction, and performances are just so: understated but exact, which ratchets up the tension when something truly horrifying happens. And it does.
I vastly prefer intelligent, psychological horror built on human relationships to cheap gore and jump scares. This is that and more.
Captain Marvel
Dir: Anna Boden, Ryan Fleck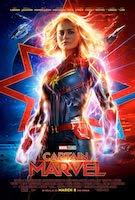 Yes, yes, I know. At the end of 2019, I feel absolutely burned-out on superhero movies, and even though Marvel films are at least good-humored and slightly anarchic, I think I'm done with them, too.
But Captain Marvel brought a few things together for me. Most importantly: it shouldn't feel refreshing to see a woman superhero in 2019, but it absolutely does. There's a twist in the middle that immediately washed away my worries that this was going to be a militaristic, gung-ho adventure, and I appreciated the compassionate subversion (and the analogy). And I'm a sucker for nineties nostalgia.
Also, the cat is pretty cool. You'll see.
Us
Dir: Jordan Peele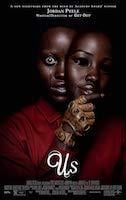 Get Out was a masterpiece. Here, the societal connotations are less on the nose, but there are undeniable echoes: of Othering, and the way in which the lives of the wealthy are only made possible through the suffering of vulnerable people.
Hung on some remarkable performances, particularly by Lupita Nyong'o, no detail is spared. I appreciated the Lost Boys reference, for sure, but also the resonant imagery pulled from a kaleidoscope of sources, from The Goonies through Ray Bradbury and the Bible. And throughout all of it, Jordan Peele kept my pulse pounding.
Bottom line: Us is a masterpiece too.
Knock Down the House
Dir: Rachel Lears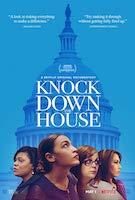 Everything about this documentary is grassroots: it was funded on Kickstarter and follows four women candidates running for Congress for the first time. None of them are career politicians; all of them are supported by their communities as they reach to do more.
Spoiler alert: one of them is Alexandria Ocasio-Cortez. And she is every bit as impressive as you would expect.
However you feel about their politics (although, to be clear, I couldn't be more of an AOC fan), their stories are inspirational, gripping, and sometimes heartbreaking. I'm hoping for hundreds and hundreds more candidates like them.
Booksmart
Dir: Olivia Wilde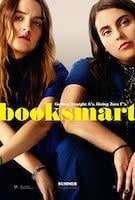 I was a sucker for those John Hughes high school comedies. Booksmart follows in that tradition, while dropping the sexism and male gaze of its eighties forebears. Actually, I take that back: this is way smarter than any of those movies.
I love it for its uncompromising voice and for the brilliance of its leads. Its jokes hit home but are always connected to real emotional subtext. And it's just fun. A lot of fun.
It underperformed at the box office, but that's got more to do with bad decisions by its distributor than anything in the film itself. If I had to pick just my top three movies of the year, this would be on the list somehwere.
Late Night
Dir: Nisha Ganatra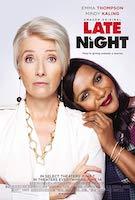 An unpretentious comedy that is unabashedly about whose voices get to be heard, and whose faces get to be seen. It's not completely perfect, but Mindy Kaling and Emma Thompson are both a joy, and Kaling's script doesn't always go where you think it will. (Thompson was also excellent in this year's Years and Years on BBC One / HBO, which was easily the best thing I saw on TV.)
It's like a warm hug; a glimpse of the kind of world I'd like to see more glimpses of, while also being a funny and comforting night's entertainment.
I Am Mother
Dir: Grant Sputore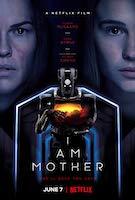 An ambitious parable about parenthood tucked into a science fiction movie about the apocalypse. One twist is obvious from the setup, but it's an act of misdirection: there are many far more important turns that you don't see coming, right up until the final moment of the film.
Some of the setting feels necessarily low budget, but the overarching themes transcend any shortcomings. It's like an episode of Black Mirror that has a lot more to say. And often, a lot more to say than you think it does.
Midsommar
Dir: Ari Aster
The final shot of this movie still lingers with me. Not because it's a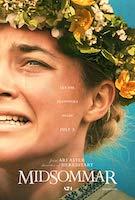 frightening image in itself (it's not), but for how uplifting it ultimately is, and what that means.
I'm becoming aware that the films that have really spoken to me this year have often been a certain kind of well-made psychological horror. (Well, except for one horror film. Hang on for that one.) It's not because those are the films I've mostly seen, but the ones that have made this list are set in a kind of rootless uncertainty; that's true of Booksmart too, and some later titles like The Farewell, even if it's expressed in a different way.
There's hokiness here, and a kind of very American xenophobia too, but they're as much here on purpose as the thoughtless awfulness of the protagonist's boyfriend. It's all a cage. But one that, eventually, may burn down.
The Farewell
Dir: Lulu Wang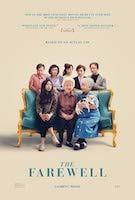 My sister and I went to see this movie while our mother was in hospital, at a time where we knew we wouldn't be able to see her for five hours or so. I still can't decide if it was the perfect film for that context, or the worst possible.
It's a film about grief, and about grief-to-be, when the person is still with you but you know what has to come next. And in that situation it's about finding the beauty and the humor, and giving that person the gift of love while you take the pain on for yourself.
Awkwafina is perfect, as is almost everyone in the cast. I cried and cried, and when we finally found our way to the hospital, it was with a renewed sense of what was important.
Ready or Not
Dir: Matt Bettinelli-Olpin, Tyler Gillett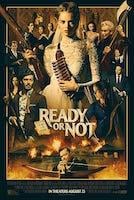 I wasn't expecting to freaking love this so much. It was meant to be a cheesy late night watch. But it's kind of perfect.
I can't tell you what happens at the end but I really want to. It's satisfying and gross.
What I can tell you is that although it's kind of a macabre comedy thriller bordering on horror that has a lot to say about the class system. I laughed; I watched through my hands; I rooted for the hunted bride and against the rich dynasty (and selfish husband) chasing her down. And the payoff was delightful.
Also, for bonus points: I think we're all ready for an Andie MacDowell renaissance, right?
Marriage Story
Dir: Noah Baumbach
Both leads have lately passed through the Disney machine (Scarlett Johansson is a core part of the Avengers movies, while Adam Driver is the big bad in the latest Star Wars trilogy). Their acting in this small but ambitious family drama is nothing less than searing: not just potentially both of their best work, but the most immediate, truthful, and heartbreaking acting I saw in any film this year.
It's a beautiful film, both visually and in every other possible way; in turn hard to watch and impossible to look away from. Remarkable, poignant, and unmissable.