Here's how I post from my Known site.
When I log in, Known gives me the option to post lots of different kinds of things: status updates, photos, streaming media, and so on. Because it's what's called a "responsive interface", it adapts to whichever device you're looking at it on: it works just as well on a phone as on a desktop browser. These buttons work great on a touch-based interface, and I post on my phone at least as often as I post from my computer.

This morning, I decided to write a status update:

I decided to post it to my friends on the traditional social media sites too. Above, I've selected Twitter - after I took the picture, I decided to post to Facebook as well.
Known posts the status update to my own site:

But because I selected Twitter, it posts it there too: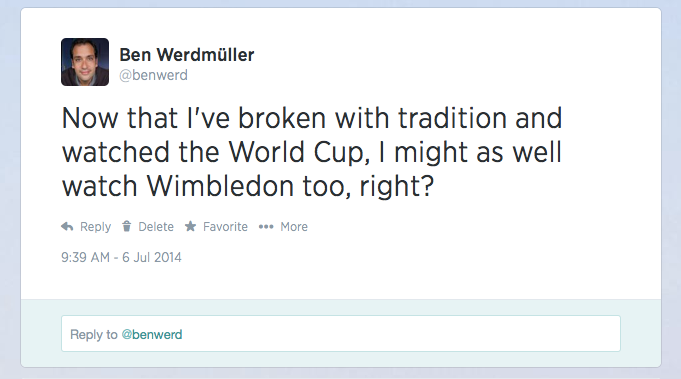 And because I selected Facebook, another copy ends up there:

My friends can interact with me over on those sites: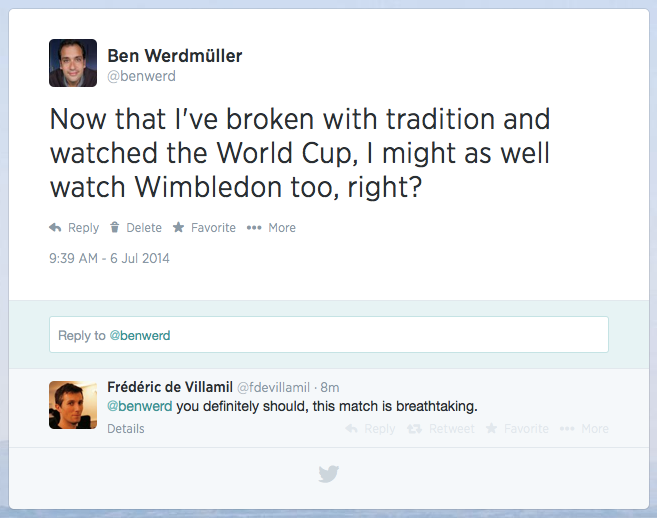 And those replies - whether they're from Facebook, Twitter, or my friends' own websites (running Known or something else) - will show up on my site too, thanks to great indieweb technologies like brid.gy: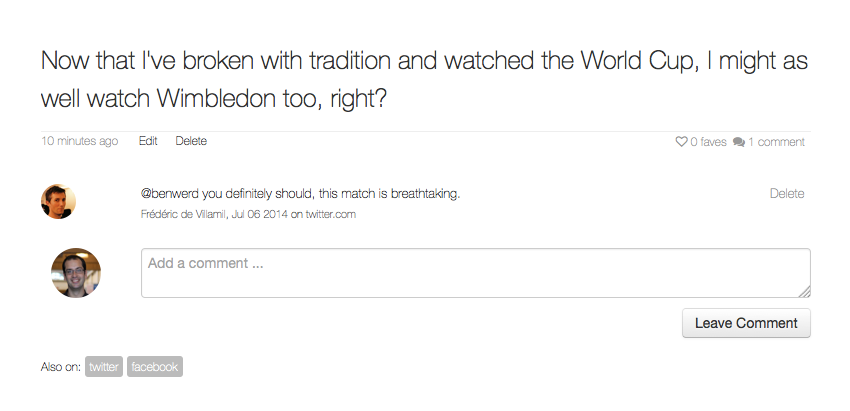 This way, I have all of my interactions around that content in one place.
If I want to reply to my friends on the silos, I can do that too. I can just do that from my site using the bank of buttons you've already seen, but if I'm using Firefox, I can use a direct "reply" button integrated with my browser: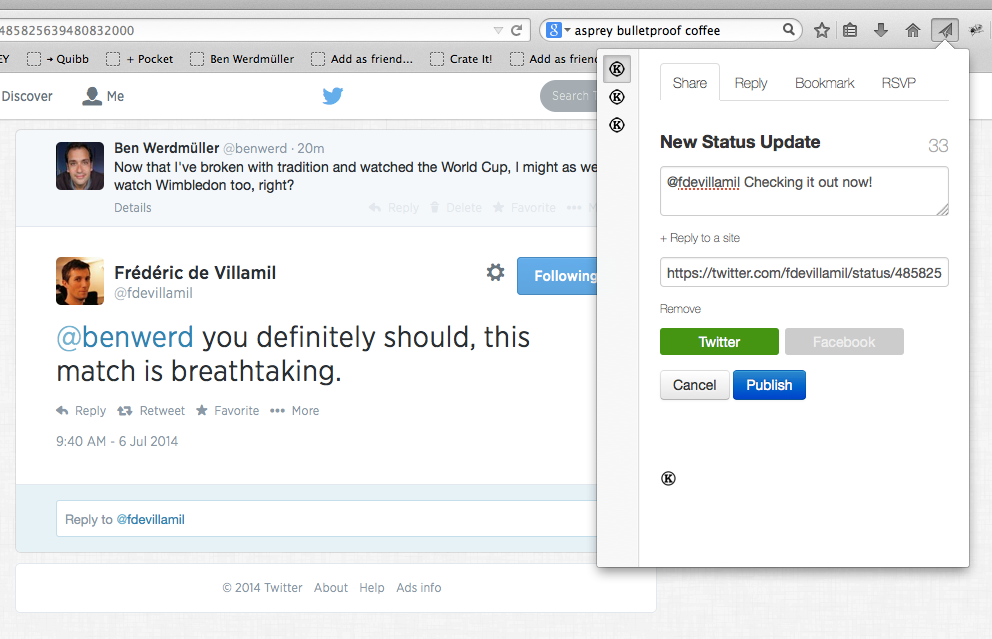 Or there's a "bookmarklet" - a button that I drag to my browser's bookmarks toolbar - that makes it easier, which works with every browser.

Either way, those replies will show up on the site my friends replied from, as well as on my own site.
Because I post everything from my own site, I have an archive of everything I've ever written to social media. That means I can look to see everything I've written about "Wimbledon", for example: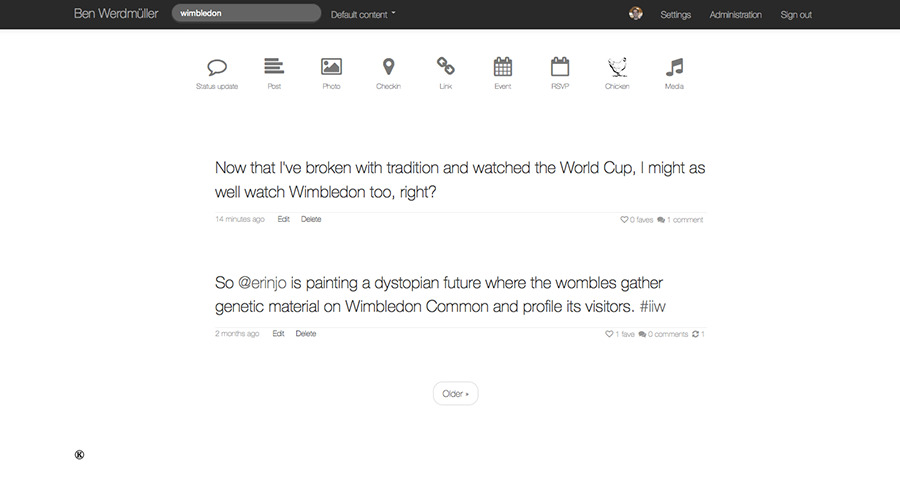 And I can filter my search to particular kinds of content: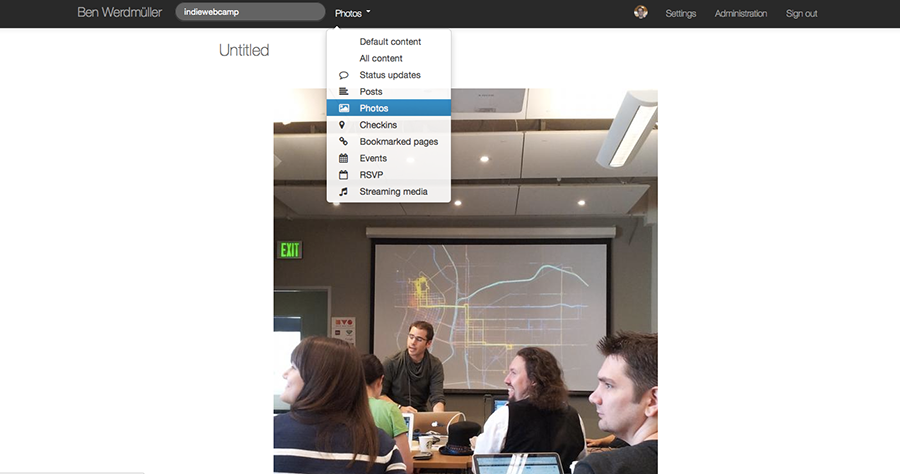 Because this archive is hosted on my own site, people are likely to find it when they search for me. That means I have more control over how I'm represented on the web. One of the ways I can customize my appearance online is through themes: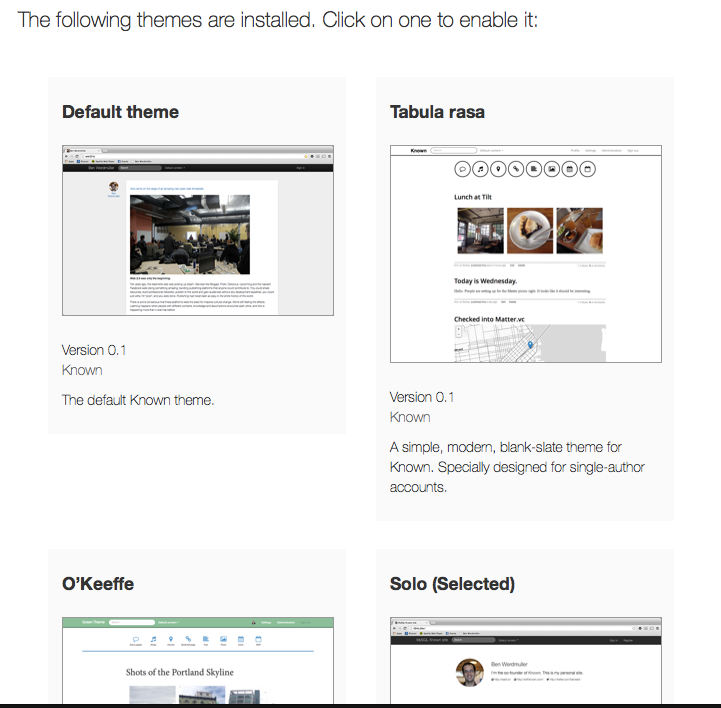 But if I'm a developer (and I am!) I can build my own themes and plugins to integrate Known into my existing site, create new kinds of content or radically change the look and feel. It's a pretty great toolbox.
My archive of everything I've posted and all my replies lets me analyze my data in all kinds of ways, that let me post better and participate more directly with my community. I'll be talking more about that another time.
In the meantime, you should sign up to our beta list.