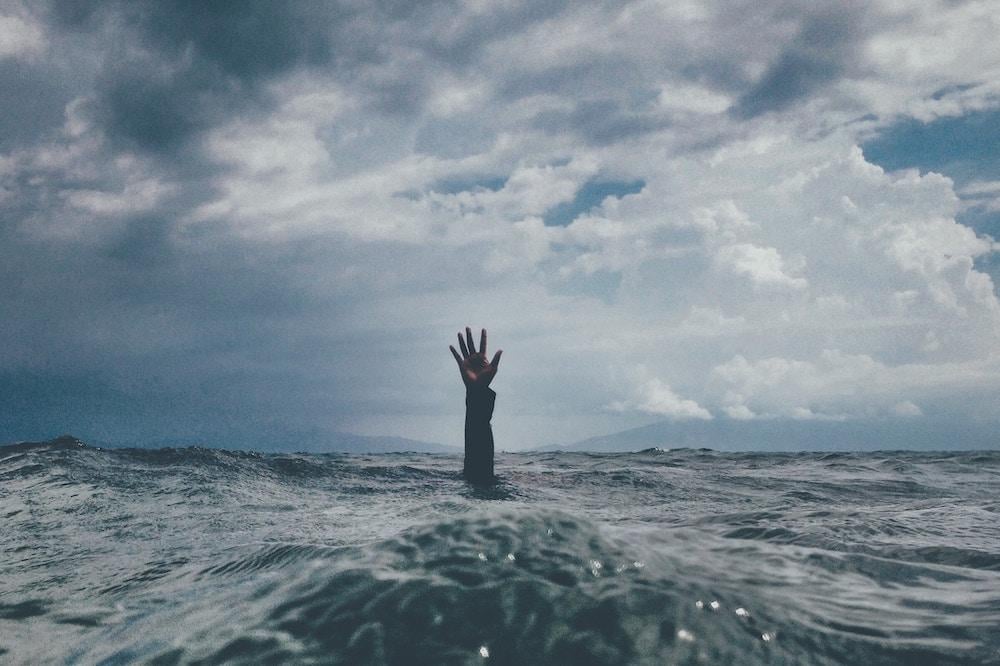 Social media is stressing me out.
Last Thanksgiving, I decided that this was becoming an important enough issue in my life to go cold turkey. I spent the rest of 2018 away from the social networks. Instead, I wrote more on my blog, and read more long-form content. It was transformative: I immediately felt calmer, and I became more organized than I'd felt in years. Most importantly, I was able to be more present with my family. At a time when I have a lot of people around me are suffering through serious medical issues, putting the phone down and really spending time with them felt like the right thing. It was the right thing.
Nevertheless, social media has crept back into my life this year. In January, I returned to Twitter, but chose to only interact with it on the desktop. I'm flirting with returning to Facebook on the same terms, in recognition of the fact that it's where everyone else is sharing their personal updates, and being somewhere else creates an extra cognitive load for anyone who wants to stay in touch with me. Maybe I should be at peace with losing touch with people who only want to passively stay in touch via social media; I'm not quite emotionally there.
With every additional service, I can feel the stress rising.
In his book The Hacking of the American Mind, UCSF Professor of Pediatrics Robert Lustig discusses the chemical difference between pleasure and happiness. Maybe this is something that is self-evident to you; it wasn't to me, and I've often used the two words interchangably.
WGBH Innovation Hub summarized his take on the differences last year:
Lustig says that pleasure is short-lived, selfish, and can be achieved with substances whereas happiness is the opposite. Most importantly though, Lustig believes that pleasure is based on dopamine and happiness is based on serotonin, two entirely different brain chemicals. 
Lustig argues that constantly searching for pleasure actually leads to greater and greater unhappiness. People build up a tolerance for repeated dopamine hits. And since dopamine is released when we consume or engage in some not-so-great-for-us things like sugar, alcohol, drugs, and addictive behavior, that's an issue. 
Corporations have exploited our desire for dopamine, according to Lustig. Whether that's adding sugar into our food, or making apps addictive, Lustig thinks that businesses are essentially "hacking our brains."
Every like, retweet, comment and share provides a short-term dopamine hit. Each one makes us more resistant to dopamine, making it harder and harder to achieve the same levels of pleasure, but it also pushes our stress levels. Think of it like a bell curve: a little stimulation makes us alert and ready to go, and can push us into the sweet spot for high-performance mental activity. Too much, and we're stressed out and making bad decisions.
Because there is so much genuine stress in my environment - terminally ill family members, the responsibilities of work, the financial pressures of being in the most expensive city in the world, and so on - it takes a comparatively smaller push to take me out of the sweet spot and find myself at the stressful end of the curve.
I became most acutely aware of this when I took a trip to New York last month. I'm a nervous flyer, and I installed a mobile game called Eggs, Inc to distract myself on take-off and landing. It's a well-made, witty game, and I found myself playing it on the subway, in my AirBnb, and on the flight home. And by the time I'd flown back, and had spent a few days at home, I felt like shit. I became aware that I was stressed out, and feeling awful about myself when I had a text conversation with a former colleague that, honestly, could have gone a lot better.
I thought about the effect the game was having on me. I was addicted, for sure - and it was because it was packed full of little enhancements and ways to level up. Every single event in the game was a dopamine hit. I was like a mouse pressing a dopamine lever.
So, I deleted the app. Within a day, I was beginning to feel calmer. On every flight since, I've meditated during take-off and landing.
This is probably not everybody's experience. At least, I hope it isn't. My hope is that most people are not this susceptible to addiction, because they're not living with the same level of stress and unhappiness. Rather than working on reducing the levels of those things in my life, I was working on increasing my pleasure, and increasing my stress at the same time.
I don't believe that most developers intentionally ask how they can make their products more addictive. They do, however, run quantitative A/B tests, and qualitative user testing, in order to increase engagement. If a feature change to an app makes people use it for a few minutes longer a day, so much the better: the user is more likely to interact with advertising or invite someone else to join. Very few teams have been worrying that addiction is a negative behavior, although it's beginning to dawn on a few tech companies that this is a conversation they should be having.
The Center for Humane Technology is one organization that is doing work in this direction, by building a movement and running events to raise awareness about the cognitive impact of technology.
"This is a version of climate change," Jim Steyer, the CEO of Common Sense Media and brother of the billionaire environmentalist Tom Steyer, said on stage. "Just like we're watching the extraordinary changes in our physical environment, we're watching extraordinary changes in our social, emotional, and cognitive environment."
It's a good first step, but there's a lot of work to do. It's also not a given that these efforts will be successful: almost by definition, consumer products that are more addictive will grow faster and be more valuable. Without some kind of outside intervention, that's a tough model to compete with.
Rather than being a version of climate change, this addiction has the potential to be this generation's version of smoking. The effect on your brain is measurable, and potentially irreversible:
In research published [in March 2018], psychologists and computer scientists have found an unusual and potentially troubling connection: the more tapping, clicking and social media posting and scrolling people do, the "noisier" their brain signals become. That finding took the researchers by surprise. Usually, when we do something more often, we get better, faster and more efficient at the task. 
Social media is an integral part of modern life. (Games aren't, and I don't plan on installing any more.) If we can't disconnect from it entirely without irreversibly wounding our connectedness to others, we can at least hope to manage it responsibly, and with an awareness of what it's doing to our brains.
I plan on being more intentional about what I post, in three ways:
Social networks love photographs because they're little dopamine factories: people love to click "like" on a selfie, and it briefly makes us feel good about ourselves. They're also hard to post without installing the mobile apps, which upload a lot of extra contextual information about our whereabouts, activities, and contacts behind our backs. So: I'm going to try to refrain from posting photographs.
I've never been into memes, and I wish I could filter out posts that are just a reshare of someone else's graphics. Similarly, these are dopamine factories. A lot of people don't even post their own words, choosing to express themselves entirely through other peoples' language. I think that's the most harmful of all - repeatedly using other peoples' words instead of your own, on a platform you're likely to use many times a day, where your dopamine levels are also being affected, seems like it might re-enforce those words and behaviors. So I plan on unfollowing meme posters.
And finally, I'm going to stop posting links with one line of context. If I'm posting outrageous political content, in particular, I'll write my thoughts at length, and try and have a real conversation. Otherwise, all I'm doing is posting in order to have my anger reinforced, and adding to the echo chamber.
And maybe I'll leave social media entirely again, and resort to posting on this site alone. Who knows. What I do know is that by being aware of my addictive tendencies, and consciously understanding that social media is at best a distraction, I can make more room for being present, dealing with the real-life factors that make me stressed out, and finding enduring, long-term happiness.
Photo by nikko macaspac on Unsplash